<![if !vml]>
<![endif]>
Cyber Systems specialises in helping business move into the 21st Century. We can assist in migrating outdated office equipment to today's modern Computers and peripherals.
With many years experience we have been helping customers with NT and Exchange installations, migrations from Novell Netware, MS Mail and Banyan Vines.
Now with today's SME products available from Microsoft, let Cyber Systems help you experience the power of the Internet, Email and equally powerful office applications.

© 1997, 1998 Microsoft Corporation. All rights reserved
---
Cyber Systems - let us help with upgrade's, installations and Active Directory design.
Information Sales Customer Support Webmaster
---
If you are looking for Banyan Vines follow this link: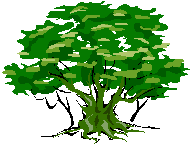 © 1997, 1998 Microsoft Corporation. All rights reserved